BREAKING News From LA!!! Oprah DID IT!!!
THE TRUTH IS OUT! THIS CHANGES EVERYTHING!
All week, the liberal left has been gitty over their dream girl running against President Donald Trump, after they conjured up the idea of from some hypocritical statements she made in an awards acceptance speech. It's actually quite humorous has this has all come about. Oprah Winfrey aided and abetted Hollywood pervert Harvey Weinstein and then made anti-rape remarks while accepting her Golden Globe.
Now, irrelevant idiots everywhere feel this qualifies her to be the most powerful leader in the world since she proved herself a liar and that's the characteristic most important to Democrats. However, now there's a new round of shocking news coming out of Los Angeles about what Oprah just did to double down on her presidential dreams.
Since Sunday's ego-stroking awards show, liberals have been insisting that Oprah would have a sweeping victory if she were to run against Trump in 2020. They said this about Hillary and fought the facts until the bitter end when Trump won by a landslide, despite what polls had said all along that Democrats and even Hillary gloated about. They looked really ridiculous in the end when the American people proved they want Trump and CNN's polling was grossly skewed. Well, it's time for round two after the "fake news" network didn't learn their lesson and expects us to believe what they feel are cold, hard facts that Oprah could win by a landslide.
If recent history has taught us anything, when CNN says one candidate is way ahead of Trump, the truth is that's probably good news for the president.
"A new poll shows Oprah Winfrey with a double-digit lead over President Donald Trump in a would-be 2020 general election race, with 50% support to his 39%. About one-in-ten voters are undecided," according to CNN Politics.
However, before Oprah fans start parading around these results, there is a different number that's more important than this statistic.
CNN's report continued:
But it's not all good news for Oprah fans. The NPR/NewsHour/Marist survey found that 54% of voters said they did not want to see her enter the presidential fray. Only 35% favored a bid. That number is a bit higher among Democrats, at 47%, but hardly suggests a gimme of a primary race.
Trump's numbers in a potential matchup with Winfrey, who launched Oprahmentum with a stirring speech at Sunday night's Golden Globes, fall in line with his mostly dire approval ratings, which, according to Gallup, was at 37% last week.
Winfrey would start a campaign, which she's said to be "actively thinking" about, but not actively pursuing, with a 64% approval rating and less than a quarter of voters with an unfavorable take. Numbers that strong would likely take a hit once Winfrey started asserting policy positions.
The poll's partisan breakdown offers a more familiar picture. Not even the odd specter of a Trump-Winfrey celebrity showdown could pry voters off their poles. Winfrey has the support of 91% of Democrats, while Trump would have the backing of 85% of Republicans.
Among minority voters, Winfrey again jumps out to a considerable lead, with 87% of African-Americans in her corner, along with more than six-in-ten Latinos. But that spread is perhaps not as wide as one might expect. Hillary Clinton, for example, won 66% of Latino voters in 2016 according to exit poll data. In 2012, President Barack Obama was re-elected with 71% (up from 67% in 2008).
Winfrey, however, makes significant inroads with white voters, according to the new poll. Where Clinton lost them by 20% points, Trump and Winfrey are about even, with the President narrowly edging the potential challenger, with 45% to her 44%.
Among political independents, Winfrey also enjoys a modest lead, 46% to 37%, with 17% undecided.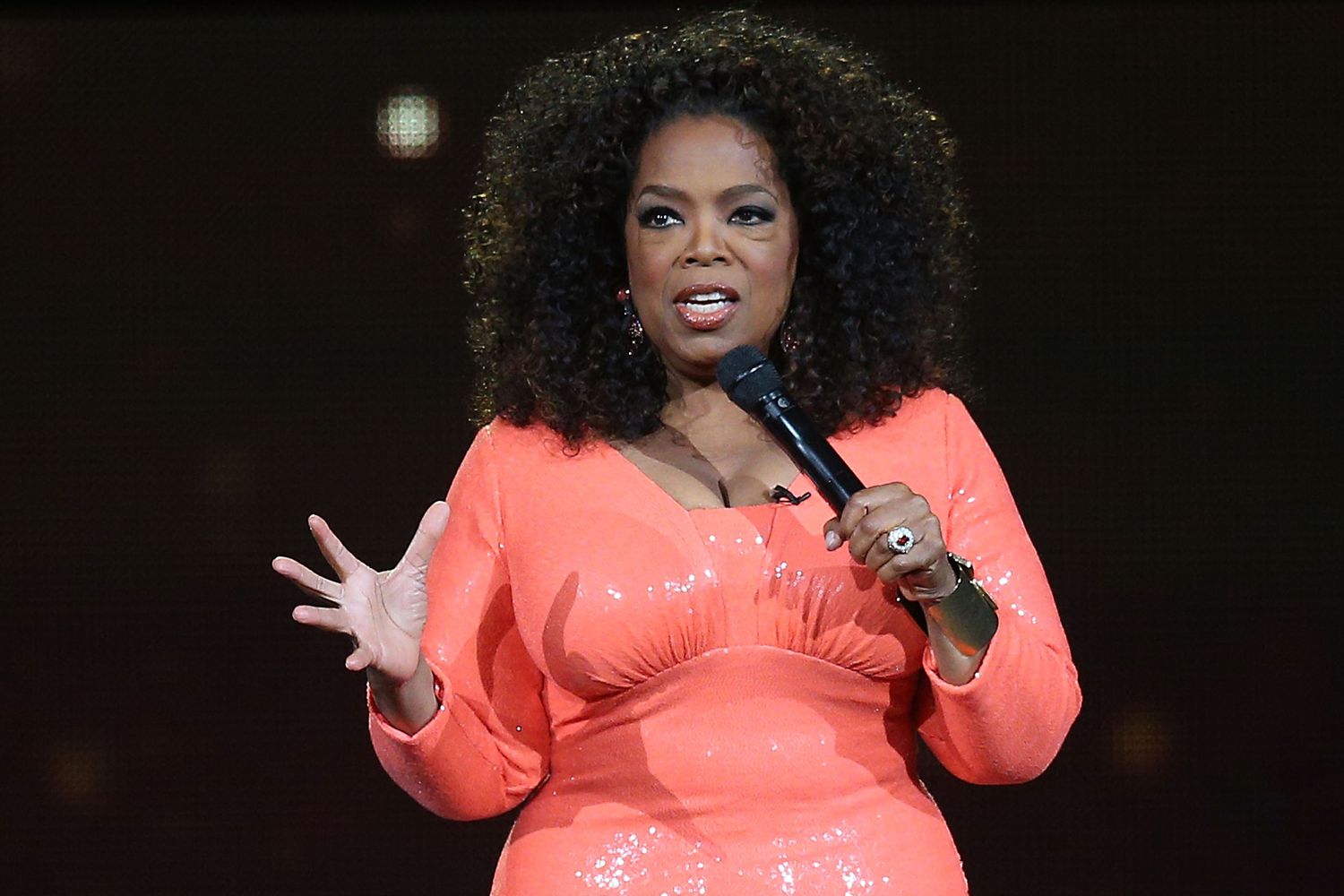 The funny thing, or perhaps the terrifying fact of Oprah potentially running for president, is that every liberal will back her just because she's famous, female and black, and they hate Trump. In true leftist form, their full-blown support of her for these reasons are seriously hypocritical. Their outrage over Trump running and winning was based on their claim that being rich and famous doesn't make you qualified to be president. By their own "logic" they could say the same about Oprah, but aren't. So it's clear that was just an excuse to use against Trump in the previous election when they really didn't want him to win for other reasons, namely because he was a man true to his word and has brought about real hope and change already that he promised he would.