BREAKING NEWS From DC… TRUMP IS NOT GOING!!!
IT'S OBAMA'S MESS!
International diplomatic relationships are probably one of the most difficult and frustrating aspects of the job of President. Not only are you required to be firm and friendly with the other world leaders, but you also have to do it in such a way that America stays in a position of power without offending other leaders. This is a balance that former President Obama never quite reached. His modus operandi was to bow to every famous person who came along, making sure that the United States always gave away more money and resources than we received in return.
President Trump isn't a big fan of handling international relationships the same way that former President Barack Obama did. Trump has gone to great lengths to repair that damage to our reputation since Obama went on his 'apology tour' and efficiently embarrassed many Americans. His approach to the America first policy has put the United States back in a position of power with many entities, including the United Nations, but the job isn't complete yet. According to recent reports, the President is having major problems with an Obama pet project that he can't quite accept.
The issue is that the Obama Administration greenlit a the continuation of a project that was completely unnecessary and extremely costly. In 2008, the United States made the decision to move the United States Embassy that in London. Unfortunately, that move has a price tag of around $1 billion. According to the Daily Mail, the President disproves that type of wasteful spending, and it's causing problems with the leadership in London:
"President Donald Trump said he had canceled his trip to London out of concerns about a 'bad deal' for the new U.S. embassy building he was to officially open there –and blaming it on his predecessor Barack Obama.
The decision to relocate to a new embassy was inked in 2008 during the administration of George W. Bush. Officials cited security concerns.
This is where the die-hard Obama fans feel like they've got an out. Technically it was the Bush Administration that signed off on the relocation. However, while the preliminary decision might have been made in 2008, it also appears as if the decision to move was established in 2008, not the choice of where to move, or how much money to lose in the process. If nothing else, Obama had the chance to reverse the decision made by Bush if the economic climate made the decision into a bad one.
President Trump was perfectly clear that his problem was with Obama because of the terrible real estate decision that was made, not the fact that papers might be shuffled in a different building for a while:
"'Reason I canceled my trip to London is that I am not a big fan of the Obama Administration having sold perhaps the best located and finest embassy in London for 'peanuts,' only to build a new one in an off location for 1.2 billion dollars,' Trump wrote on Twitter. 'Bad deal. Wanted me to cut ribbon-NO!'
The president condemned Obama on Twitter for selling the old site on Grosvenor Square in London's exclusive Mayfair district 'for peanuts'.
Trump tweeted shortly before midnight to criticize the move to an 'off location' at Nine Elms, south of the River Thames, as a 'bad deal'.
At the time the government decided to relocate its historic embassy, officials said it wasn't possible [sic] to retrofit the existing facility.
The government undertook global efforts to upgrade security at its embassies following embassy bombings and an increase in worldwide threats after Sep. 11.
Trump's tweet, which followed the Daily Mail exclusively revealing last night that the trip to London would be called off, sparked an overwhelming backlash on social media in Britain.
'We looked at all our options, including renovation of our current building on Grosvenor Square,' then-Ambassador Robert Tuttle said, CNN reported.
'In the end, we realized that the goal of a modern, secure and environmentally sustainable embassy could best be met by constructing a new facility,' he added."

Once again, the President is using his presence as a bargaining chip with world leaders, just as it should be. Have a visit revoked by the President of the United States is a big international deal, and the President knows that. Not everyone is happy that British officials are causing problems for the President though:
Trump was previously expected to make his first trip to the UK since entering office, but British officials were newly informed he went cold on the idea.
A new date has not been offered, raising the prospect of a major diplomatic snub. One senior source told the Mail that Mr. Trump – who was expected to officially open the new US embassy in London – had canceled because he was unhappy about the arrangements and the scale of the visit.
The reversal comes despite Mr. Trump telling Theresa May last month that he would come to Britain in the New Year.
Preparations were advanced for a 'working' visit to officially open the embassy, but the Mail understands this role will now be performed by Secretary of State Rex Tillerson.
Mr. Trump was also scheduled to hold talks with Mrs. May in No 10, with February 26 and 27 marked in the diary. Downing Street had hoped to confirm the dates this week.
UK Foreign Secretary Boris Johnson appeared to allude to these promised protests on Twitter, where he accused the London Mayor and opposition leader Jeremy Corbyn of putting the US-UK relationship at risk by encouraging anti-Trump demonstrations.
The Prime Minister and the President clashed in November when she criticised his decision to re-tweet anti-Muslim propaganda from a far-Right group, Britain First. In a rare public rebuke, she said: 'I am very clear that retweeting from Britain First was the wrong thing to do.'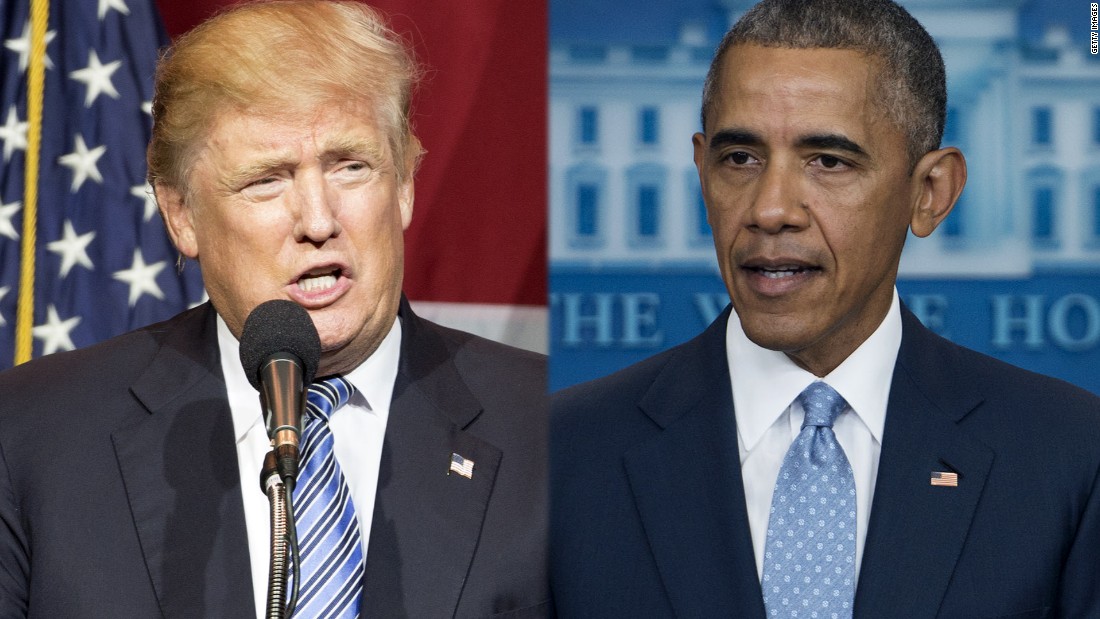 Mr. Trump hit back on Twitter, saying: 'Don't focus on me, focus on the destructive Radical Islamic Terrorism that is taking place within the United Kingdom.' He added: 'We are doing just fine!'"
It appears that not everyone in jolly old England has figured out that the President won't be backing down the way Obama did. They would do well to remember that they need us a lot more than we need them.